GC220-M Full size Duty free Service Trolley
Product Detail
Product Tags
Full size Duty free Service Trolley GC220-M
Aircraft duty free service trolley is specially designed for displaying and selling duty free goods in all kinds of aviation aircraft. It has the characteristics of beautiful appearance, easy and flexible to use, excellent braking performance and so on.
Trolley body: transparent plastic structure is adopted on both sides of the body, which can be pushed and pulled and disassembled to facilitate the display of in-car products. Which is beatiful and easy to clean. The surface decoration material is chosen by the airline and the roof is made of stainless steel.
Door lock: The door lock is flexible and secure.We have latch lock or three-point lock to choose from, and the lock have lead seal hole and padlock hole.
Brake: There are four full stainless steel double casters at the bottom and double bearings for each wheel. The brake system is controlled by the red and green pedals, red for brake, green for brake release.It's a reliable brake mechanism.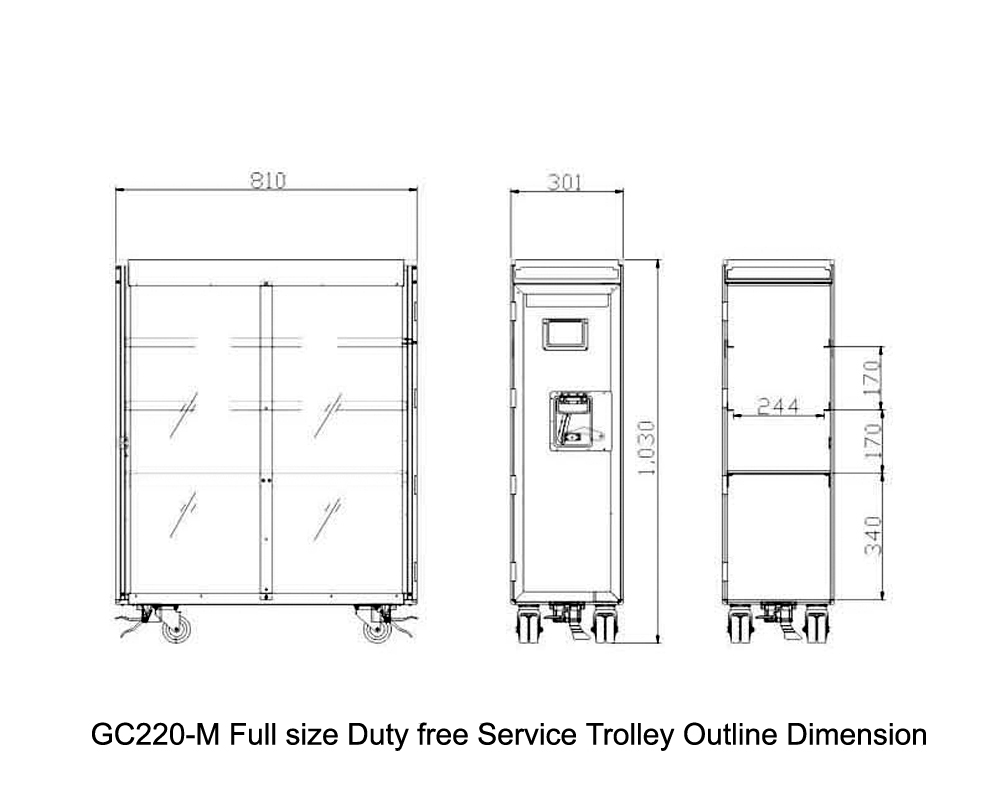 ---
---